We are here to help you maximize your benefits. We do encourage our patients to be savvy consumers and know basic details of their insurance plans. Here are some important things to know…
BENEFITS
Employers offer dental benefits to help employees pay for a portion of the cost of their dental care. The amount your plan pays is determined by the agreement negotiated by your employer with the insurer. Your plans "allowed" fees are the maximum amounts that will be covered by the plan for eligible services. The plan pays an established percentage of the dentist's fee or its "allowed" amount, whichever is less. Exceeding the plan's "allowed" fee does not mean that your dentist has overcharged for the procedure.
Needed Information
General Information will be collected such as insurance company name, group number, who the plan holder is, their member ID or social security number, date of birth, employer, and the effective date of coverage in order to submit claims for you.
Deductibles
What your annual deductible and maximum benefits are per benefit period. Keep track of what you are using – once you have used the maximum dollar amount your plan will pay toward your dental care, you are responsible for costs incurred over that amount. The deductible is the amount you must pay out of pocket before your insurance company will start paying.
Frequency
Limitations are the number of times in a benefit period a procedure will be paid for by your plan. For instance, a fluoride treatment for your child may be covered only 1 time per year, while the ADA recommendation is 2 times per year.
Exclusions
For example, a "missing tooth clause" means that the plan will not pay for any procedure to replace a tooth that was missing prior to the plan's effective date.
Downcoding
For example, your dentist recommends a white composite filling on a molar, but your insurance will only pay for the silver amalgam filling. This is also known as "least expensive alternative treatment."
Bundling
An example of bundling is when periodic check-up exams and limited emergency exams are combined in the frequency limitation.
*** Insurance companies DO NOT base their coverage on what the American Dental Associations' guidelines are; nor what your dentist recommends is the best course of treatment for you. We will work with you to maximize your benefits! Call or text us today at 765-345-8284 if we can help clarify or answer any questions you may have.

Are there other options? Absolutely! Our Downtown Dental Savings Plan is an alternative for families, individuals, and businesses looking for excellent dental coverage without the barriers of traditional insurance. The plan is simple and designed for patients without dental insurance, as well as insured patients who may be looking for a better option. The Downtown Dental Savings Plan provides savings comparable to dental insurance without the limitations, maximums, or waiting periods. Our plan encourages preventative care in order to avoid more extensive or costly dental treatment in the future. For more information on our Savings plan, click here.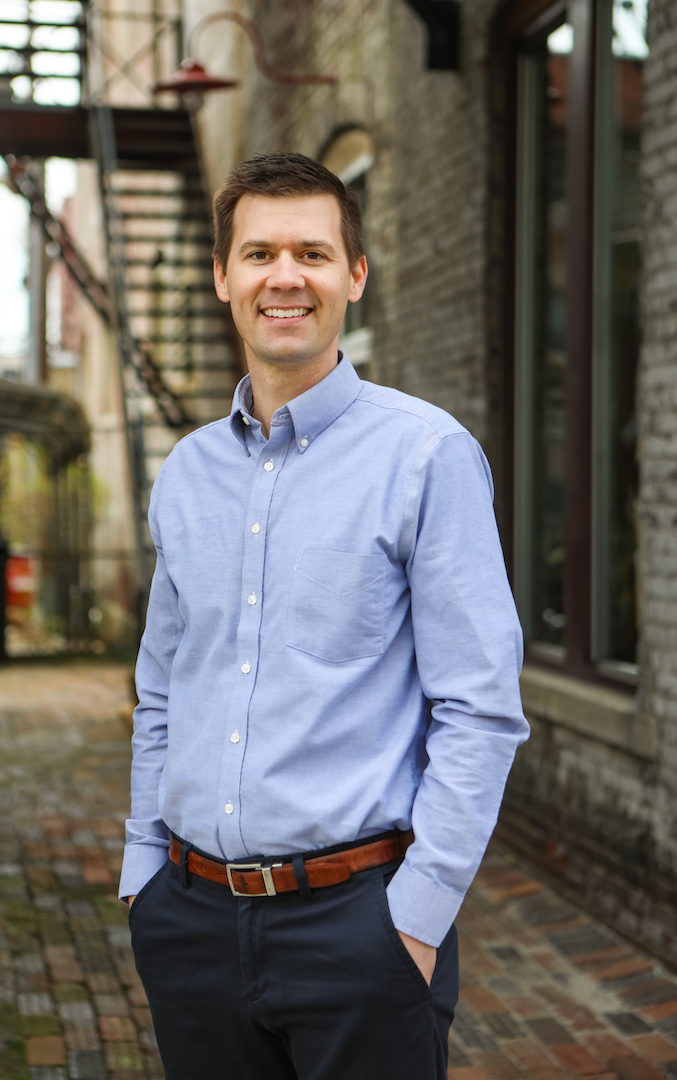 Dr. Jimmy Lutz obtained his dental education at the University of Missouri-Kansas City School of Dentistry. To stay on the cutting edge of dentistry, Dr. Lutz is a member of the local Spear Innovative Study Club. He is also a member of the American Dental Association, Indiana Dental Association, and West Central Dental Society.