Our goal is to have a significant role in the Greater Lafayette community by helping children and adults achieve the highest level of dental health according to their needs or desires. We are committed to be an advocate for lifelong health in a relaxing and caring environment.
We do more than just clean and fix teeth. It is increasingly evident that your dental health is deeply connected to your overall health. Taking a comprehensive approach allows us to help you understand how to achieve health and a beautiful smile for a lifetime. This means that we evaluate your health history and examine how everything functions together with your facial esthetics, airway, jaw joint and muscles (TMJ), bite, and teeth and gums.
Fear of the dentist and unpleasant past dental experiences are common barriers we see on a daily basis.  We intentionally designed our office to help minimize factors that might make you feel anxious about being at the dentist. As a few ways to help you be comfortable in our office, our caring team offers a pleasing atmosphere, gentle anesthetic, multimedia options, and nitrous oxide (laughing gas).
Ultimately, the health of your mouth involves many factors. Because your dental care can be a very personal thing, our team approach allows us to hear what your main concerns are and work with you to create and maintain a beautiful, healthy mouth for a lifetime. A commitment to open, honest questions and communication allows us to provide the best care as your dental advocate. Trust we will never recommend unnecessary treatment or try to sell you something you do not need.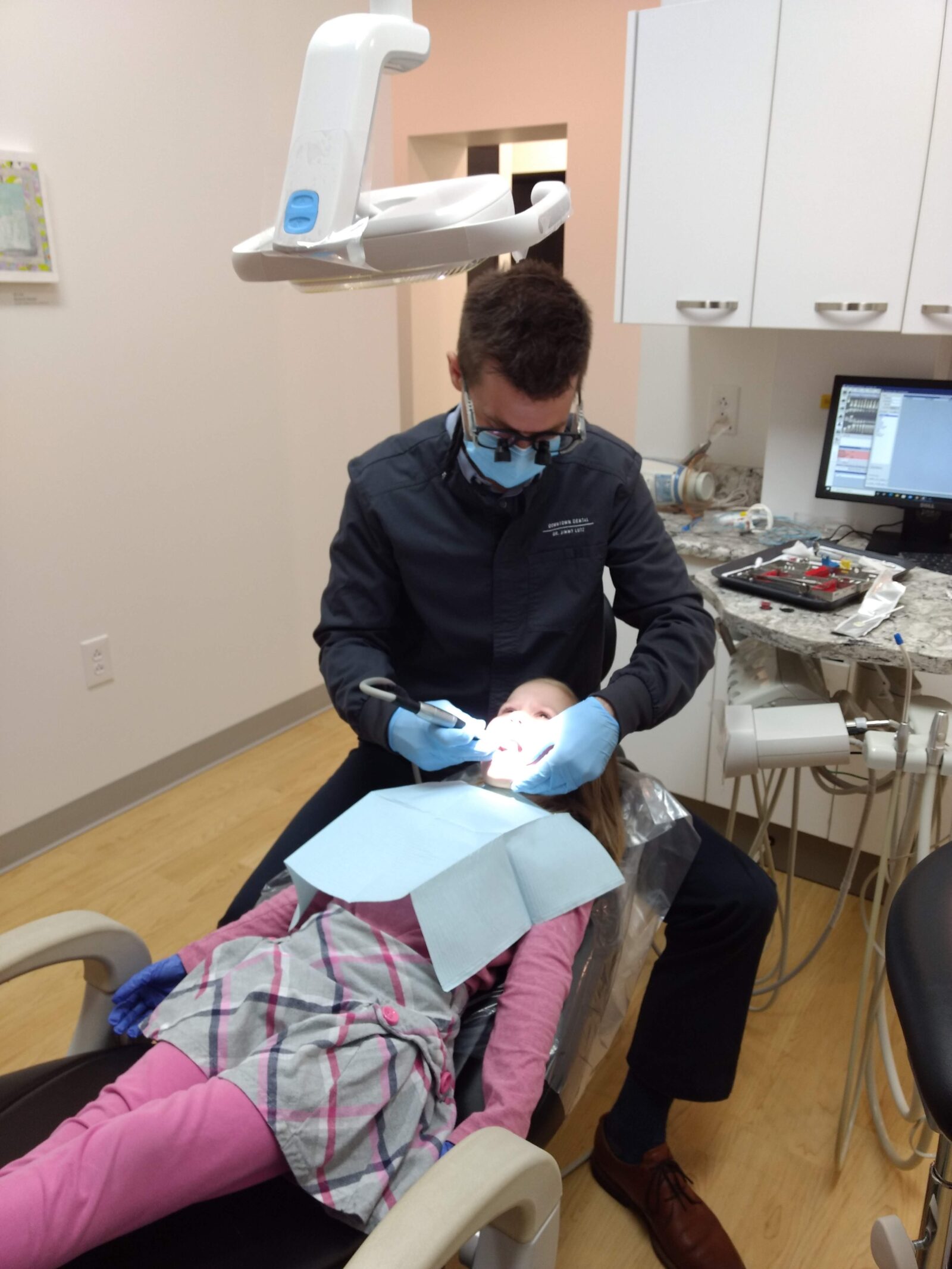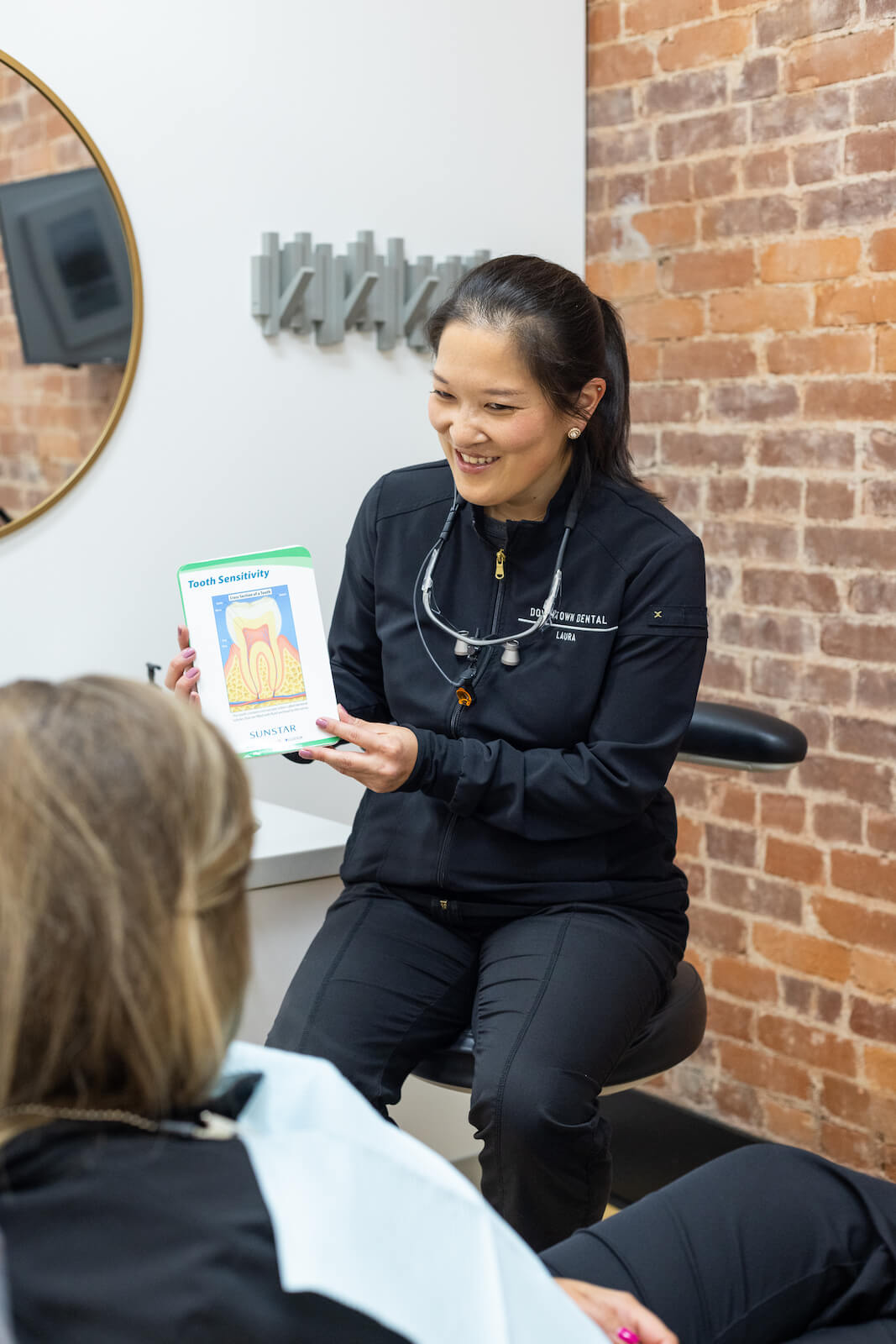 Your time is valuable to us. In addition to offering efficient treatment with flexible hours, we are committed to not rush through your treatment. This means that we give you the time and information you need to be able to make a decision about the treatment options recommended.
We are committed to investing in cutting edge technology and treatment options that help provide you with the best care possible. The use of digital imaging and photography allows us to make a thorough diagnosis and allows you to see your mouth in a new way. Dr. Jimmy and the Downtown Dental team are committed to lifelong learning as they are a part of several well-respected dental organizations and participate in on-going training opportunities.
As active members of the Greater Lafayette community, the Downtown Dental team cherishes the relationships we have with our patients and community. We believe we have a responsibility to play a loving and restorative role in the lives of others both inside and away from the dental office.
Call Downtown Dental Today
Have questions or concerns about our team, our dentist Dr. Jimmy Lutz, or our office? We're happy to talk to you and answer all your questions.